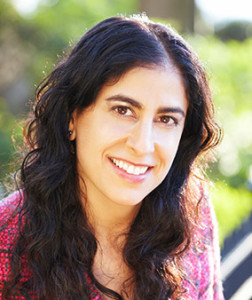 As a personal, performance, and transition coach, Hemda Mizrahi has guided thousands of elite performers in making proactive changes across the lifecycle of their careers. She integrates her expertise as a Board Certified Coach specializing in executive and leadership coaching, a Certified Health & Wellness Coach, and a licensed and certified counselor in providing diverse support to clients and their families, including active and aspiring entrepreneurs.
Hemda's network of subject matter experts and knowledge of entrepreneurship continuously expands through the podcast that she hosts and produces, "Turn the Page," broadcast on VoiceAmerica's Business Channel. The show features industry leaders who share best practices for entrepreneurs and businesses.
She was a coach and group facilitator to top global performers and transitioning employees through Leadership Development, Career Advancement, and Talent Reassignment programs at JPMorgan Chase for over 13 years. She also provided coaching for Shearman and Sterling's Career Development Program, and has advised executives, athletes, and entrepreneurs in a wide range of industries. As a writer and content strategist, Hemda helps her clients to elicit a deeper understanding of themselves and their life experiences, and to translate these insights into written and spoken words that capture the nuances of their talents and contributions. She has collaborated on the development of professional talks, feature articles, blogs, podcast series, book contributions, bios, and other branding and promotional materials.
She earned Masters degrees in Organizational and Counseling Psychology at Teachers College, Columbia University, and a Bachelor's in Hospitality Management from Cornell University. She is trained in image consulting and mediation. An Olympian at heart, she works to strengthen quality of life and performance results for her clients and broader community.