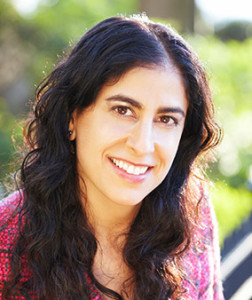 Hemda Mizrahi provides an integrative approach to coaching and consulting that spans a variety of individual and organizational effectiveness issues. Her work on the "people side" of performance includes team dynamics, talent utilization, employee engagement, leadership development, and feedback coaching. She partners with entrepreneurs, aspiring entrepreneurs and senior business leaders on a range of personal and professional goals to optimize their performance and quality of life.
Hemda served as a coach for high profile leadership development, career advancement, and career transition programs at JPMorgan Chase, through which she worked with clients based in the U.S., Asia, Europe, Latin America, and Australia. She was a career development adviser with Shearman & Sterling, and has presented educational programs and provided coaching for thousands of professionals within corporate, government and nonprofit sectors. Her insights are informed by operations management roles in Healthcare and Higher Education, advisory board memberships, and exposure to a family run preschool that has served the borough of Queens, New York for over 40 years.
With Master's degrees in Counseling and Organizational Psychology from Columbia University, Hemda's work focuses on how individuals and communities can support one another in thriving. As a graduate of Cornell University's School of Hotel Administration, she offers the interpersonal connection, ease, and personal touch that mark true hospitality.
Hemda is able to address diverse issues through ongoing interdisciplinary training and collaboration with subject matter experts in fields like mediation, image consulting, and positive psychology. She is a Board Certified Coach specializing in executive, leadership, and business coaching, and a licensed counselor in New York State. She also holds certifications in Health and Wellness Coaching, Clinical Mental Health Counseling, and 360-degree feedback.
Hemda's clients describe her as simultaneously energizing and calming. She values inclusiveness and the essential role of each person in solving community or organizational-level problems. She lives with her husband Alan in Battery Park City, New York.